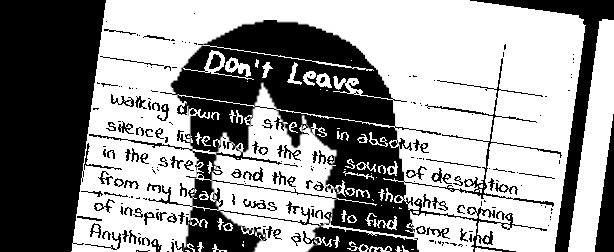 Don't Leave
A downloadable game for Windows
"Don't Leave" is a short visual novel in which you control a deceased man who has been stuck on a desolated limbo for years. One day, a girl he used to know (and forgot) appears out of nowhere, and tries to help him remember one or two things about his past.

—

Recommended for those who want to relax for a while.
No saving due to the short nature of the novel.
—

Note: This visual novel deals with some heavy topics. Please, do not proceed if you know this may make any harm to you.